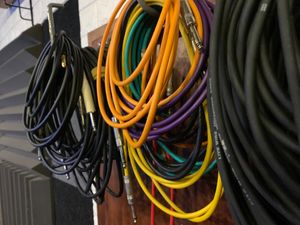 BIG BUS RECORDS & STUDIO STORY
The Big Bus Records label and studio was started as a joining of two musician friends who both were already on separate but similar paths in the music industry. a way to release more music Rasta Rick Ray and Patrick "Quashi" Mitchell were both reggae musicians and separate producers working on different projects but often were called to play or perform on the same projects.  Rick being an established guitarist and drummer, and Quashi, a veteran bass player, the two continually found themselves on the same stages and projects and eventually after roughly 14 years decided it was time and they  joined forces.
Rasta Rick and Quashi decided it was time to build out a proper recording studio and thus created the Big Bus Studio in West Palm Beach, Florida by combining their indivudual studios into one super powerhouse of production.  It just made sense since both were already producing music... the label was born and the studio now houses the dreams and visions of the two. (How does the old saying go…? Two minds are better than one…?)
Located in West Palm Beach, Big Bus Studios is a recording facility built with live music production in mind.  The studio is set up with 2 Quantum Thunderbolt interfaces allowing for 24 mic inputs to record simultaneously.  The studio is equipped with the latest operating software and a plethora of the best recording plugins and hardware for recording.   Big Bus studios has a full drum set with up to 13 mics, percussion instruments, keyboards, basses, guitars… you name it if it makes a sound…  we are prepared to record it. 
Rasta Rick has over the years released quite a few self produced albums and played guitar with the Zions Door band. Rasta Rick is also fast becoming a mastering guru.  Rick has recorded and played on numerous recordings and worked with artists from the US, Jamaica, Virgin Islands, Ghana and more.  (Read more on his bio page)
Quashi, a veteran reggae bass player of over 35 years, has played on numerous albums and graced tons of stages globally. Quashi is also the business manager for another Rastafari music label - Zion High Productions, and is endorsed by DNA amplification for his bass equipment, Rude Bwoy Spirits brand and owns Quashi International clothing. (Read more on his bio page)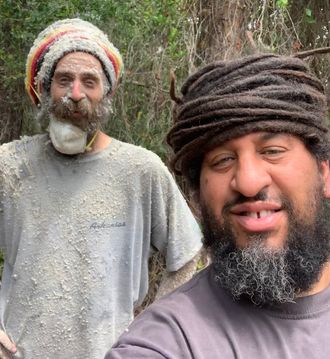 Our Process 
We like to keep things as simple as possible to provide you with a great experience and results that exceed your expectations. 
Every project is unique, and we tailor our approach to to meet your specific needs. 
The typical project flow looks something like this:
1. Getting Started 
We usually connect with you on the phone or via a video call before we begin working together. We'll get to know each other a little, answer any questions you might have, and ask some questions to find out more about your project and your vision for it. We'll also talk about logistics including final deliverables you'll need, any deadlines you may have, and how to get your files transferred to me. Finally, we will block time on our calendar for your project and communicate an initial timeline and what you can expect from us. 
2. Mixing 
Once we receive your files, our team will take a look at everything and prepare a session for mixing. If we run into any issues, we will contact you immediately for any clarification and additional assets or resources we need. We then get to work mixing your project on the date we originally communicated or sooner if our schedule allows. 
We can typically mix 1-2 songs per day for studio projects depending on how intricate and also how clean your recordings are. The time needed to complete a song varies depending on track counts, song lengths, and whether any additional editing or tuning is requested or needed. Turn around times vary, but on average we complete a first pass within 48 hours after beginning the mix. 
3. Review & Revisions 
We believe music and audio production is collaborative so this is your opportunity to provide feedback and notes for any changes. 
You may love the first mix I send, but we will be happy to incorporate any changes you would like into the mix and provide you a revised version to review if desired. We will continue this process until your are satisfied. We may also work through this part of the process via live-streaming in order to expedite completion. 
4. Final Delivery and Archiving 
We usually deliver your final deliverables as requested once we have completed the review and revision process.  We also archive your project on our server for up to one year after the final delivery.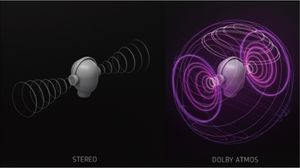 Big Bus Studio offers Dolby Atmos Mixing and Production!  
Dolby Atmos is an immersive audio format allowing artists to release music and videos that envelope their listeners.  
Atmos allows for more dynamic and emotional expression than a traditional stereo mix providing the opportunity for artists to engage with their audience on a deeper and more meaningful level.  
Atmos may be experienced on nearly any modern listening device ranging from a binaural experience using earbuds or headphones to a full immersive speaker setup.